past performances
EVENING LENGTH PERFORMANCES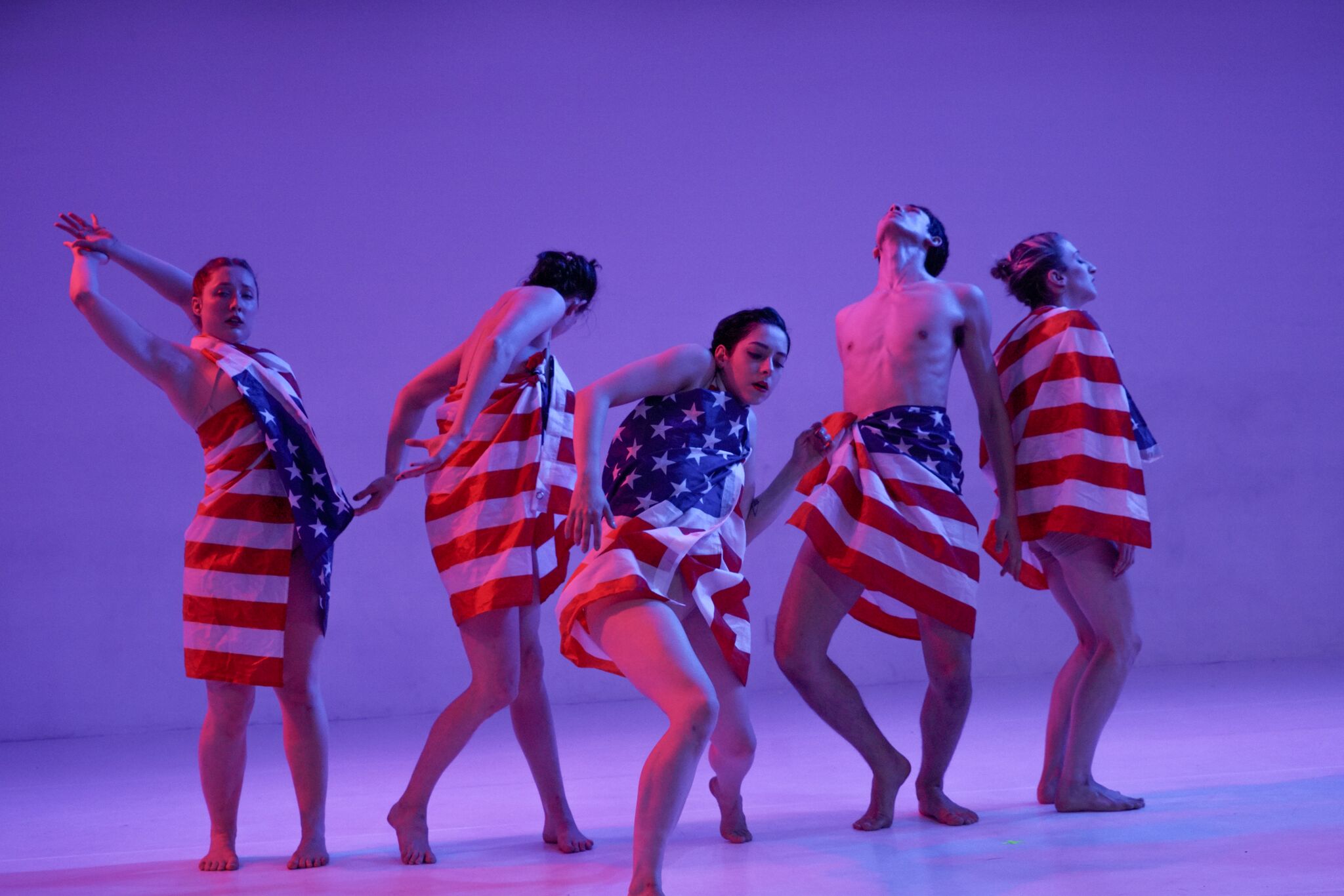 CPR - Center for Performance Research
An evening length political performance that explores today's polarizing atmosphere of off-the-rail soliloquies, SNL-bait one-liners, and Twitterized policy-making.
Consisting of 9 episodic dances that seamlessly blend humor and reality, this work uses themes ripped from the headlines to satirize the Trump Administration and invites audiences to confront the contradictions of modern political discourse, tear down the walls that divide our country, and reject the normalization of nonsense.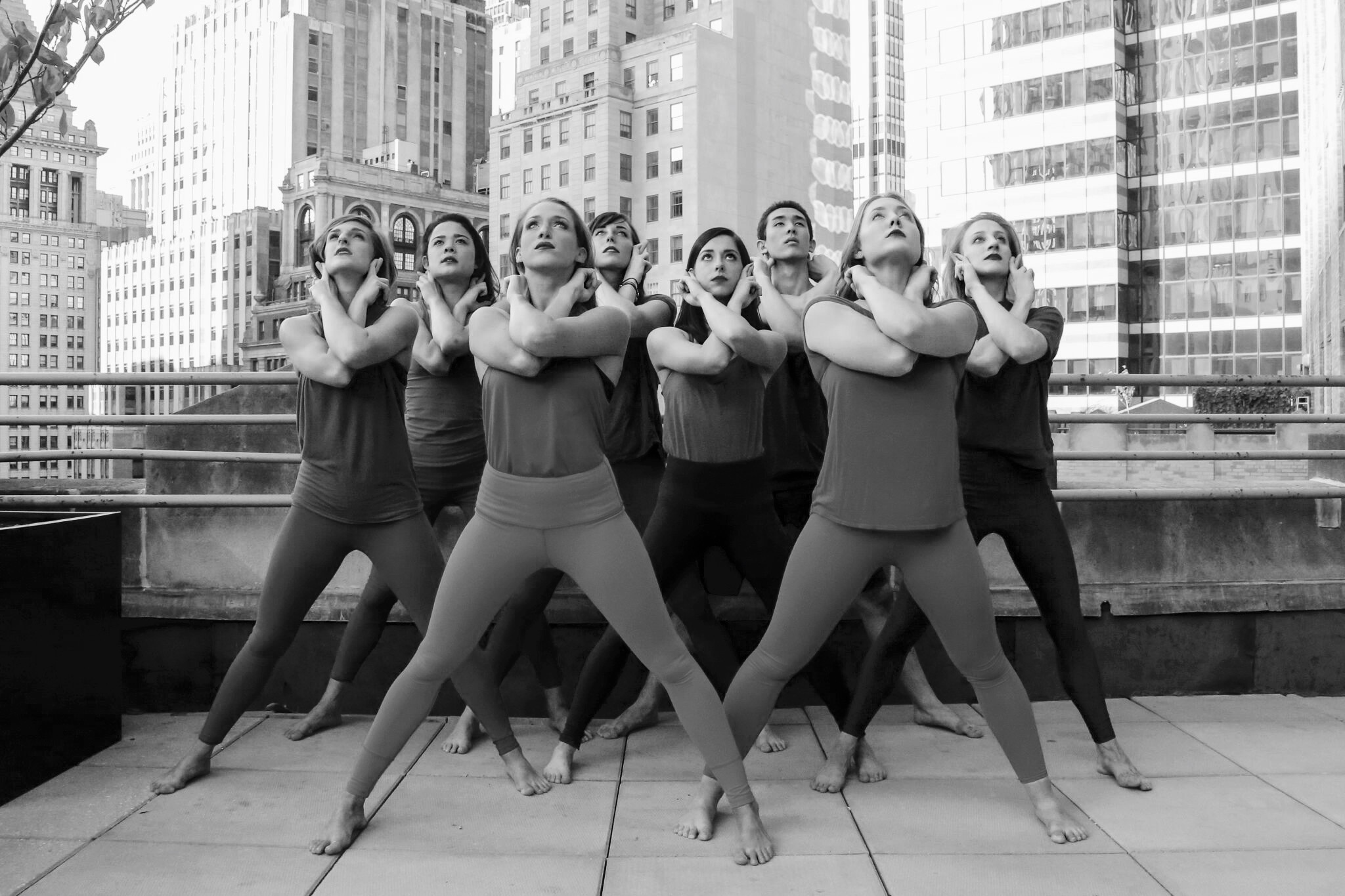 CPR - Center for performance research
An evening length performance based on the exploration of human behavior in downtown Manhattan. Choreographer Ashley McQueen and dancers share the New York experience through a new lens, presenting three premiere works: "In Transit," "Messy Humans," and "Wall Street."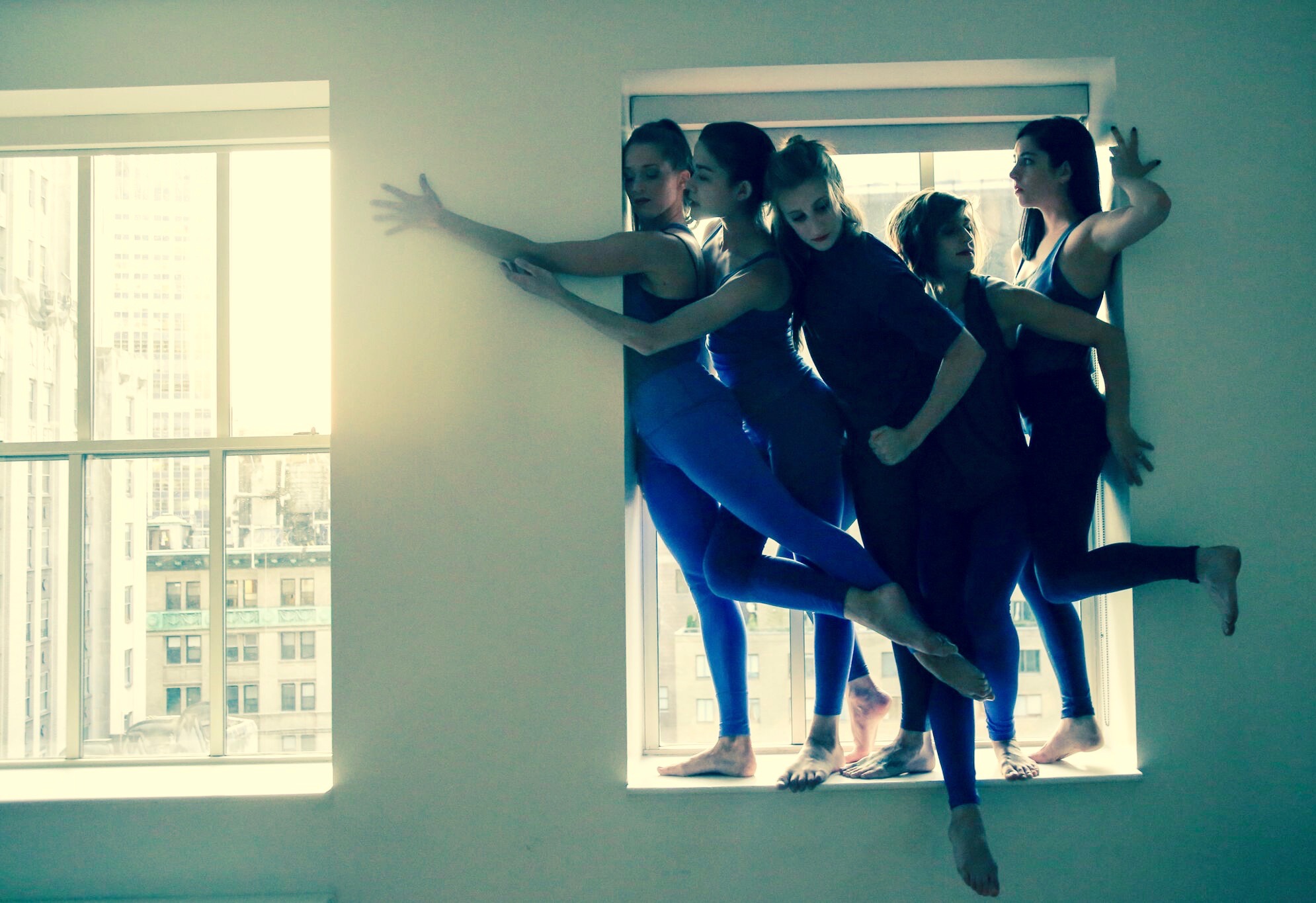 63 Wall street
A site-specific fundraiser hosted in the heart of downtown Manhattan. Set in two large windows overlooking Wall Street, McQueen's Wide Open Claustrophobia examines the magnificence of New York City and the anonymity of skyscraper apartment living.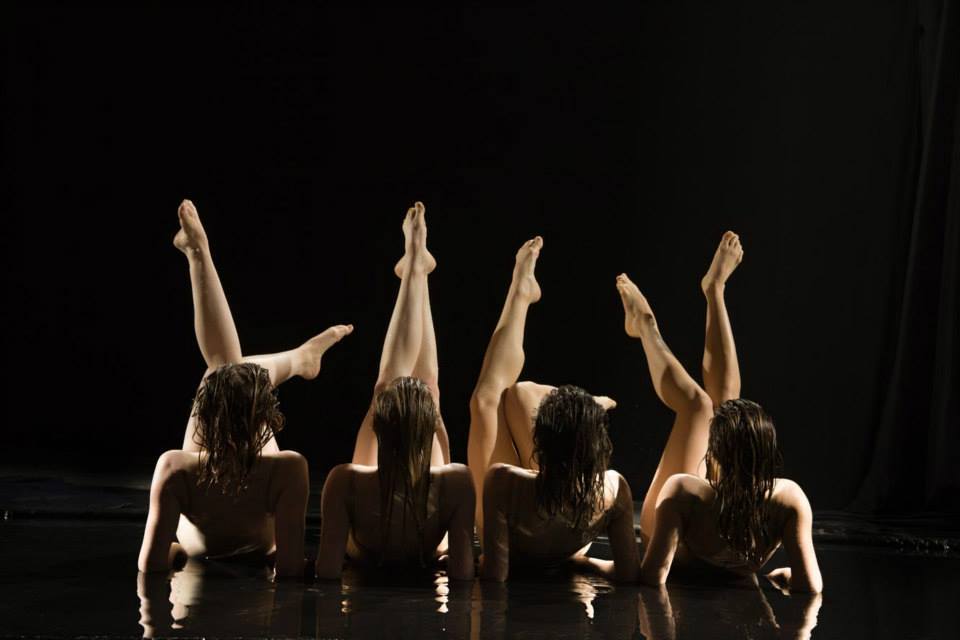 DRENCHED // SATORI, AN ARTIST SPACE
Set around multiple pools, "Drenched" immerses the audience in a captivating performance of dance and water uniquely blended! Focused on the reflective and transformative qualities of water, dancers submerge themselves in pools of liquid brilliance, converting technical contemporary dance into an unparalleled expression of thought. Choreography by Ashley McQueen, presented by ANNONYArts. March 19-21, April 3-4, 2015.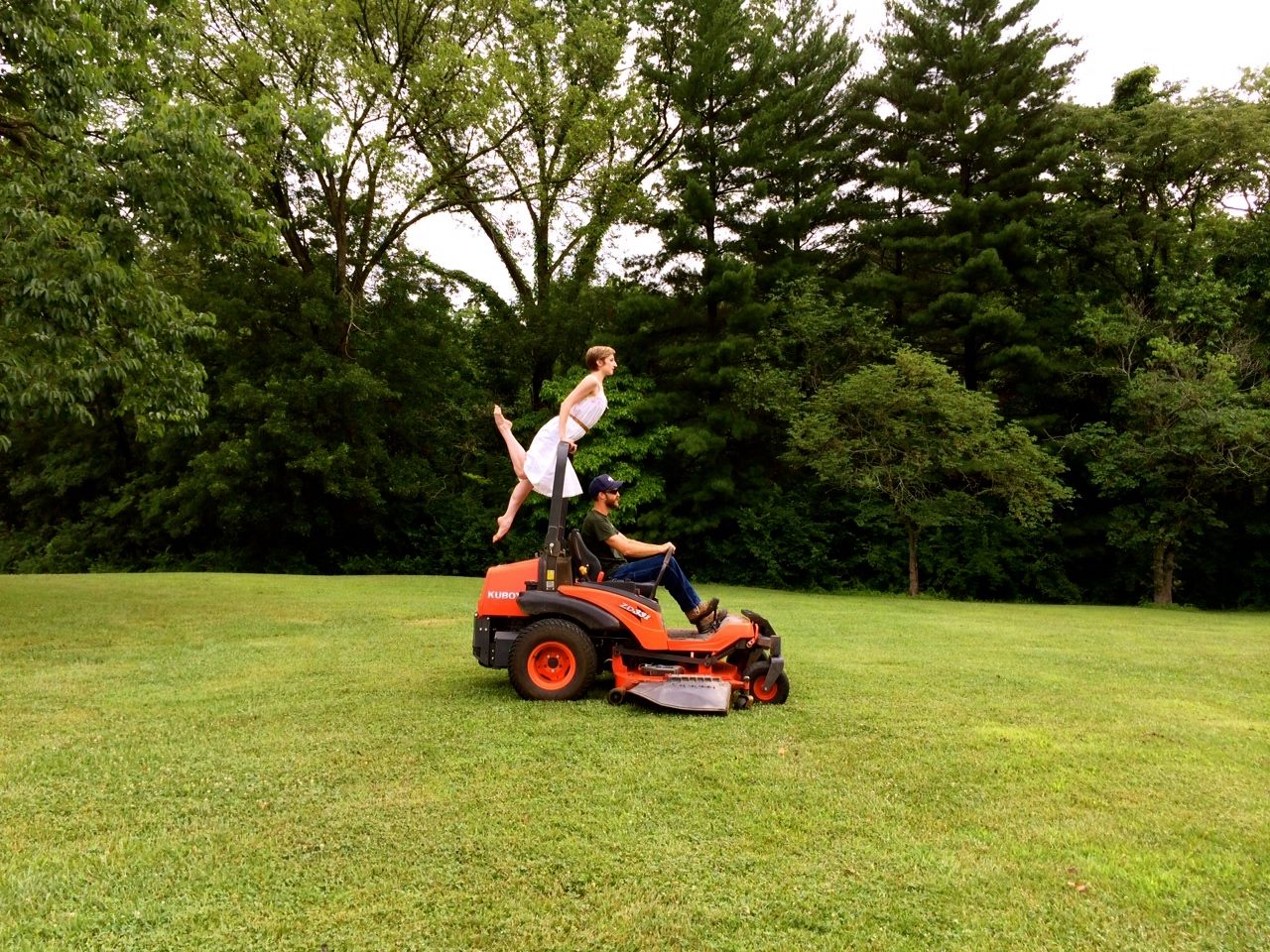 laune // Laumeier sculpture park
Site-specific performance on rideable lawnmowers as part of the Kranzberg Exhibition. Choreography by Ashley McQueen with original music composed by Jesse & Alan Schilling. Final performance culminated in a film installation by Zlatko Cosic. October 4, 2014 11:00am and 1:00pm.
St. Louis Magazine Top 10 Things In October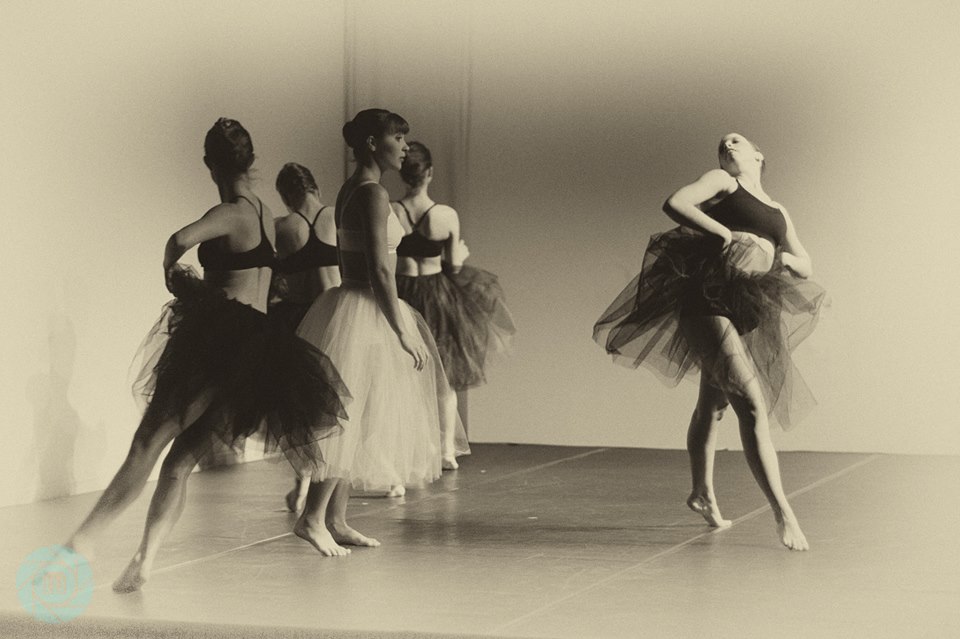 variations on exchange // Satori, an artist space
An evening length performance featuring 6 premiere works, choreography by Ashley McQueen. Presented by ANNONYArts. April 3-5, 18-19, 2014.
LINKED // ARTS ON SITE
A split bill produced by Smashworks Dance and Spaces of Fontana, hosted at Arts On Site.
March 24 & 26, 2017
smashworks film festival // ARTS ON SITE
A curated dance film festival benefiting Planned Parenthood.
May 26, 2017
FESTIVALS
RADFEST // EPIC CENTER
Kalamazoo, MI
"Plunge the Swamp," April 2018
PLATFORM // NEW YORK CITY TRANSIT MUSEUM
New York City Transit Museum // 199 Schermerhorn, Brooklyn, NY
"In Transit," October 2017
FOOTPRINTS MODERN DANCE FESTIVAL // MARJORIE S. DEANE LITTLE THEATRE
Marjorie S. Deane Little Theatre, West Side YMCA // 10 W 64th St, New York, NY
"In Transit," May 2017
ON 1 CONDITION: DIXON PLACE
Dixon Place // New York, NY
March + October 2017
WESTFEST DANCE - ALL OVER WESTBETH // WESTBETH ARTISTS COMMUNITY
Westbeth Artists Community // 53 Bethune St., New York, NY
"Revamped," April 2017
ENDGAME // CENTER STAGE THEATRE
Center Stage Theatre // Santa Barbara, CA
"Messy Humans" + "Plunge the Swamp"
DANCE ASTORIA FESTIVAL // BOHEMIAN HALL AND BEER GARDEN
Bohemian Hall and Beer Garden // 2919 24th Ave, Astoria, NY
"Broland," May 2016
SANS LIMITES DANCE WINTER CONCERT // CONNELLY THEATER
Connelly Theater // 220 E 4th Street, New York, NY
"Broland," December 2016
TINY DANCE FESTIVAL // THE BRICK
The Brick // 575 Metropolitan Ave, Brooklyn, NY
"Broland," September 2015
AMALGAMATE ARTIST SERIES // BRIDGE FOR DANCE
Bridge for Dance // 2726 Broadway, New York, NY
"Unbounded," April 2016
HE FOR SHE ARTS WEEK NYC // THE YARD: SPACE TO WORK
The Yard: Space To Work // 106 W 32nd St, New York, NY
"Broland," March 2016